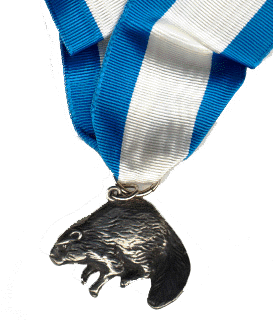 Volunteer Recognition Dinner
Honoring recipients of the Silver Beaver Award and all Scout volunteers supporting our youth! Congratulations to the following volunteers who have recieved the 2015 Silver Beaver Award:
Michael Altringer
Wayne Brower
Bryan Dryden
Fred Fickenwirth
Christopher Grimes
Mike Heston
Jessica Harris
Richard Nichols
John Wilmoth
Mark Whitt
When: March 14, 2015
Time: Silent Auction & Reception-5pm
Where: Mukogawa Fort Wright, 4000 West Randolph Rd., Spokane, WA 99224
Cost:
$30 per person. A $5 late fee applies after 3/6/15.
*Online registration begins Wednesday, January 28th, 2015 and ends Monday, March 9, 2015. A $5 late fee applies after March 6, 2015.
CLICK HERE
to register.
If you cannot attend, but would like to sponsor or contribute towards the meal for the Silver Beaver Recipient & their guest, please contact Nicole DeSart at the Spokane Service Center or mail your sponsorship to: Inland Northwest Council, 411 W Boy Scout Way, Spokane, WA 99201.