BLUE & GOLD PLACEMATS ARE ON THEIR WAY!
With 2016 Day Camps Just Around The Corner, Register now to order place-mats for your Blue and Gold Banquet this spring. Let your Leaders and Parents know when and where camp will be while your boys enjoy fun games and puzzles!
Make sure to get your unit gets registered for camp this year in time for the Early-Bird Discount!
Weather has caused some slight delays with product shipping, however placemats should be ready for pick up at your local Service Center starting the week of January 18th-22nd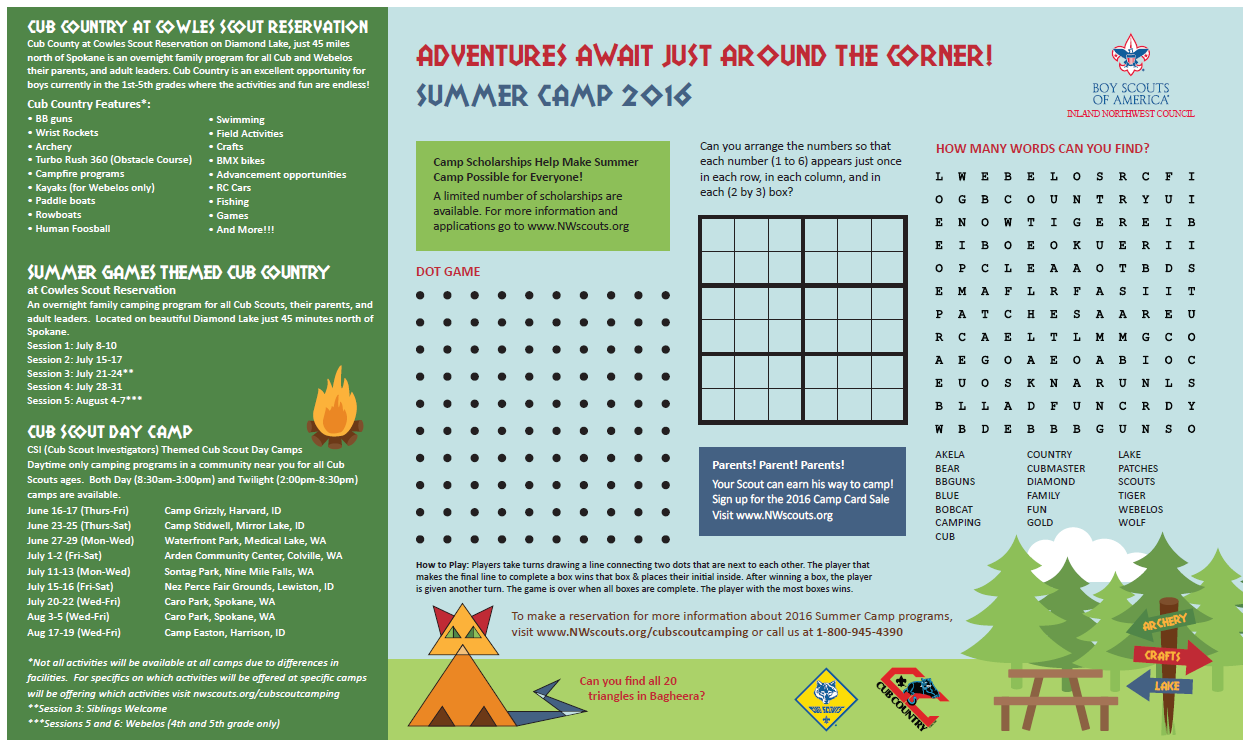 Prieview of this Year's Placemats